Announcing Sierra's New Book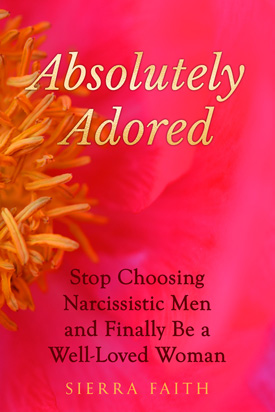 Sierra speaks about her book on Jefferson Public Radio
Click here to listen
Read an interview with Sierra on datingadvice.com
Click here to read
Absolutely Adored is a practical romantic re-education for smart women who were raised by a narcissistic parent. Using a fresh approach to online dating, you will heal over-giving, self-diminishment, and disassociation from your own pleasure and comfort. You will learn how to reinstate the deep feminine as your personal compass, and gain a new understanding of how to successfully attract and date men who will treat you like a Queen.
Bonus Gift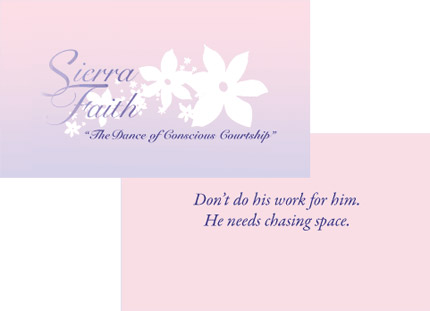 Feminine Energy Dating Cards
These beautiful, full color cards are helpful reminders that are purse-sized and perfect for re-centering yourself in your receptive feminine, whether at the computer, on the phone, or on a date! The cards are sent to you as an edoc zip file with instructions for printing.